A clean and smooth coffee, with bright acidity, mellow body and a caramel finish. A very sweet espresso, with notes of golden syrup and lemon, with a buttery mouthfeel.
Grown by
COCAFELOL CO-OPERATIVE, OCOTEPEQUE REGION, HONDURAS
Organic and Fairtrade
Toxin Free Coffee
Single origin, 100% Arabica, Speciality Coffee. Grown by the Cocafelol co-operative, a collection of smallholder farmers.
Strictly High Grown. Fully washed. Screen 15.
Altitude: 1200-1300m SCA Score: 83.5 Varietals: Catuai, Caturra & Pacamara
Cocoa: 2 Spice: 1 Fermented: 1 Floral: 4 Fruit: 3 Sweet: 5
The COCAFELOL co-operative works incredibly hard with its farmers, both technically and financially, while maintaining sustainable agricultural practices, to produce coffee of the highest quality. This Organic, Fairtrade and Rainforest Alliance origin sources from individual smallholder farmers, high in the mountainous Ocotepeque Region of Western Honduras.
Customer Reviews
Love the coffee
I bought my husband this as he loves coffee but was finding it hard on his stomach and sleeping. He gets a good kick in the morning but then there is no come down. He also finds it tastes really good and prefers to have it black rather than needing spoonfuls or sugar or syrup to enjoy his morning cup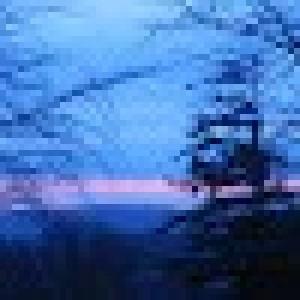 EF
05/21/2022
Ella F.

United Kingdom
Delicious Organic Coffee
I love this coffee, it is very smooth and silky, as described, yet it has this amazing depth and complexity to it. It is the perfect strength for me, not too strong but I would say it is full-bodied and rich. After one cup, my brain fog was gone, it is very effective! It's reassuring that it is organic and since it's grown in high altitudes; it is single-origin and toxin-free, I am confident that it's the best quality coffee you can get. I will be trying your dark roast one next. Thank you, Mindful Coffee. Ella
03/11/2022
Alexander

United Kingdom
Fantastic
Just love knowing that this coffee is not only organic but is also mycotoxin free and pesticide free, focused and super happy drinking knowing I won't have any of the jitters I get with regular coffee, will be trying the dark roast and decaf next. Thanks to Mindful Coffee
01/15/2021
Linda

United Kingdom
Beautiful Coffee
Absolutely love it; tastes smooth and delicious and I'm even more happy that it's the cleanest coffee I can find! Organic and mycotoxin free - what else can one ask for?
01/06/2021
James D.

United Kingdom
Nice all around coffee
I like this coffee, it's a nice "all rounder". It's not too dark and bitter but also not too light either and to know it's healthy and toxin free is a nice bonus.