Looking for the premier Organic Coffee Beans in the UK
Mindful Coffee is certified Organic so you can be sure no nasty pesticides are ever used 
Mycotoxin free coffee means it is tested for harmful mycotoxins, you can see our test certificate on our homepage to show Mindful Coffee is Mycotoxin Free!
About Our Organic, Mycotoxin Free Coffee Beans
A clean and smooth coffee, with bright acidity, mellow body and a caramel finish. A very sweet espresso, with notes of golden syrup and lemon, with a buttery mouthfeel.
Grown by
COCAFELOL CO-OPERATIVE, OCOTEPEQUE REGION, HONDURAS
Organic and Fairtrade
Mycotoxin Free Coffee
Single origin, 100% Arabica, Speciality Coffee. Grown by the Cocafelol co-operative, a collection of smallholder farmers.
Strictly High Grown. Fully washed. Screen 15.
Altitude: 1200-1300m SCA Score: 83.5 Varietals: Catuai, Caturra & Pacamara
Cocoa: 2 Spice: 1 Fermented: 1 Floral: 4 Fruit: 3 Sweet: 5
The COCAFELOL co-operative works incredibly hard with its farmers, both technically and financially, while maintaining sustainable agricultural practices, to produce coffee of the highest quality. This Organic, Fairtrade and Rainforest Alliance origin sources from individual smallholder farmers, high in the mountainous Ocotepeque Region of Western Honduras.
Customer Reviews
Excellent coffee
This coffee is strong but without any of the negative effects often encountered. Often, strong coffee has that acrid, bitter quality- this is completely different. It's a pleasure to drink & gives me enough of a kick to get things done when energy levels are low
06/03/2022
Hayley L.

United Kingdom
Beautiful
The only coffee I can drink without shaking it's perfect
04/03/2022
Liz C.

United Kingdom
Absolutely love this coffee
I absolutely love Mindful coffee and recommend it to all my coffee loving clients. It doesn't spike my brain as my previous organic coffee did. Also great service from the Mindful coffee team
12/04/2021
James D.

United Kingdom
500g Organic Bulletproof coffee Beans
Excellent communication with Mindful Coffee. Excellent coffee produced. I use single cup, paper filter method, no machines involved!
12/04/2021
Anna E.

United Kingdom
Delicious coffee
I am quite fussy about coffee & I adore this particular one. It is so much fresher & more aromatic than others I've tried. It's also good to know that you are buying organic & supporting a small, friendly company. I have tried other coffees but end up coming back to this one again and again. Excellent customer service too.
10/13/2021
Enrique C.

United Kingdom
Outstanding Bulletproof Coffee
Excellent tasting, clean, organic and sustainable coffee beans. Competitively and better priced in as far as "Bulletproof" coffee is concerned. Roasted and dispatched promptly.
10/03/2021
Alex V.

United Kingdom
Love this coffee!
Very, very happy with this coffee. Wish they would make a decaf version too!
08/09/2021
Maria P.

United Kingdom
a good shopping experience
excellent, will buy again.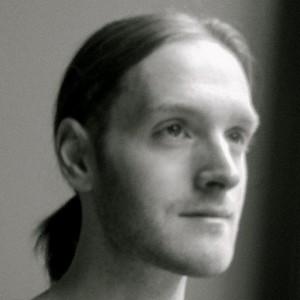 WM
08/02/2021
Windsor M.

United Kingdom
High Quality Delicious Coffee at and Great Value For Money
I thoroughly enjoyed the bag of Mindful Coffee I purchased (Focus) and highly recommend the company and their products to coffee lovers. Thank you!
07/02/2021
Hayley L.

United Kingdom
Outstanding!
Perfect. The coffee is the best ever and for those who have a nervous disposition, it does not pray on it. Highly recommend!